High Voltage & Earthing Conference - Brisbane, Australia
The AS 2067 HV standard provides minimum requirements for the design and installation of high voltages above 1kV (ac) so as to provide safe functioning in operation. Most sections of AS 2067 have changed and this conference will focus on those related to earthing. Significant changes are being made to the sections on access areas, protection against fire and explosions and earthing. The earthing section in particular is being considerably expanded and amended to cover all industry sectors, including that of mining.
The new revision to AS 2067 has now been published. AS 2067 will become the primary standard for HV earthing system design and earthing system management. This new standard includes significant changes, particularly the development of more transparent and site-specific risk-based safety criteria, enabling more effective assessment and management of earthing-related risk. This conference will provide an overview of the changes and key understandings asset owners & designers will need moving forward.
KEYNOTE SPEAKER:
STEPHEN PALMER
Director, Safearth Consulting
One of Australia's leading earthing specialists
Committee Member for IEEE Std80 and Std81
Secretary of the International CIGRE & CIRED Joint Working Group B3.35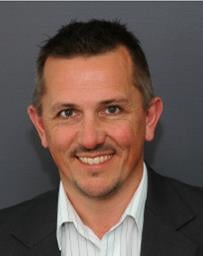 WHAT YOU WILL GAIN FROM ATTENDING THIS CONFERENCE:
Discuss and learn the new changes to the AS 2067 standard with experienced electrical engineers
Review the key principles and issues foundational to earthing
Learn the reasoning behind the changes of the amended AS 2067
Examine the various configurations of distribution systems
Discuss essential high voltage services and emergency power supplies
Hear how to extend the life of your HV equipment through effective condition monitoring, testing and diagnostic techniques
Learn how to avoid transformer failures with oil and electrical testing
Understand best practice for life management of power transformers
Discover the key factors to consider when using an earth enhancing compounds
Analyse and discuss performance testing to IEC 62561-7
Network with experienced experts and your industry peers
Listen to local and global case studies from industry
No sales pitches - non commercial presentations
Download the full event brochure HERE. Register online below or email your registration form to conferences@idc-online.com.  If you experience any difficulties, please call 1300 138 522. 
DISCOUNTS – We are offering a 10% off early bird discount until February 13th (SAVE $90 per person) plus a 3 for 2 offer - register 3 delegates and only pay for 2 (SAVE up to $1080). Discounts are applied at online check-out. 
Proudly Sponsored By:
Education Sponsor:
Conference start date:
Monday, 13 March 2017 - 8:00am
Conference end date:
Monday, 13 March 2017 - 5:30pm
Enable Early Bird Discount: